Executive Consulting
---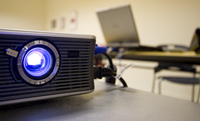 For Start-ups
A sound business development plan is essential to the success of any product and business. Building our experience, we offer a wide range of services to start-up companies, including assessing development strategies, funding options, presentation to potential investors or development partners.
We establish and outline a clear path to commercialization and a lucid business plan for the product. We help present product background, scientific data, potential impact projections, and attainable goals to clearly demonstrate how investors can recoup their investments.
Upon funding, we provide the resources and leadership needed to initiate operations swiftly, thus eliminating any gap between funding and staffing. In short we help start-ups hit the road running.
For Established Companies
We bring the same experience and analytical skills to existing operations, helping streamline clinical development by promoting adoption of agile processes and tight integration of clinical development and regulatory goals.